September 19, 2022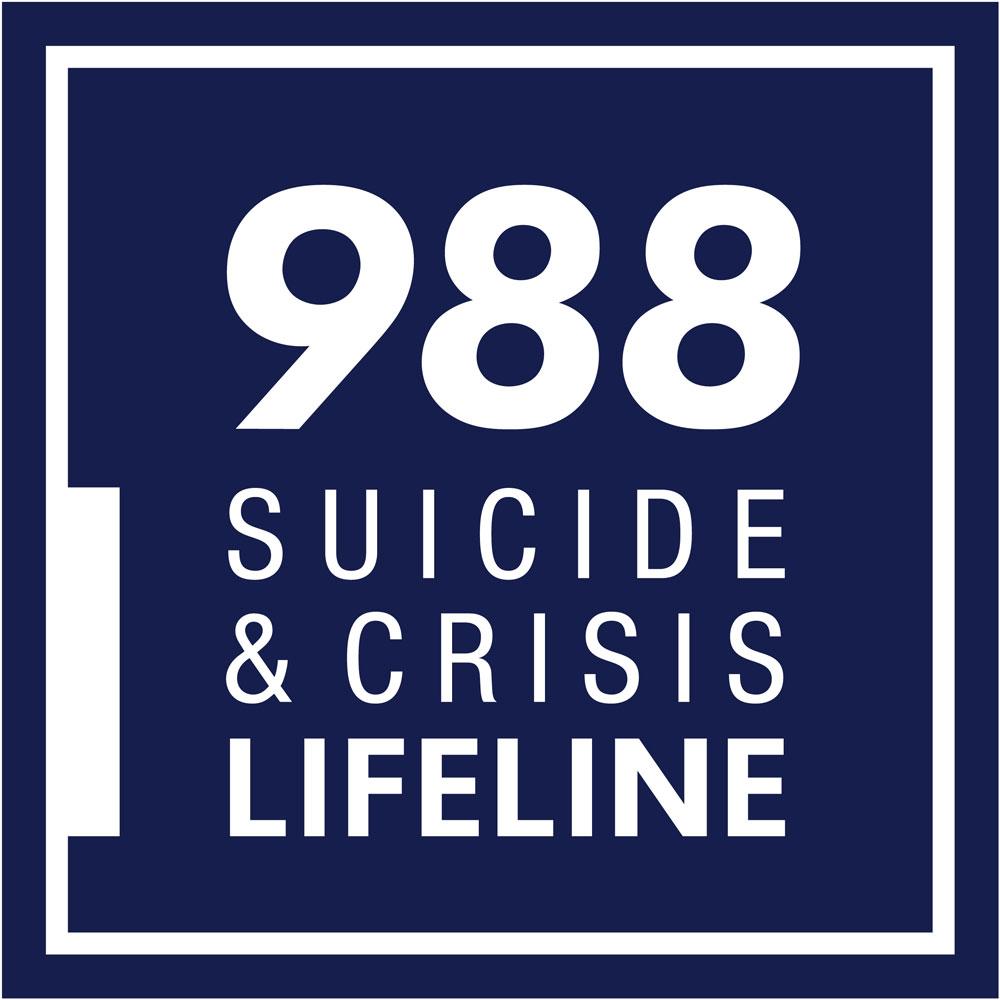 As of July 16, 2022, the 988 three-digit dialing call, text, and chat line became available nationwide. The ten-digit National Suicide Prevention Line (NSPL) number, 1-800-273-TALK (8255), is still active along with 988.
The new 988 line is a part of Bill HB 1477, the Crisis Call Center Hubs and Crisis Services Act, to enhance and expand behavioral health crisis response and suicide prevention services for all people in Washington State.
988 is confidential, free, and serves as a support for individuals struggling with a suicidal, mental health, or substance use crisis. The line is for individuals experiencing the above-mentioned crises or for family members worried about loved ones. The line is open 24/7/365 and is staffed with trained crisis counselors.
Washington has three NSPL crisis centers that answer calls from around the state: Volunteers of America, Frontier Behavioral Health, and Crisis Connections. Your call will be directed to your regional line based on your location and area code.
988 services are available in Spanish, along with interpretation services in over 250 languages.
Washington will also launch the Native and Strong Lifeline, dedicated to serving American Indian and Alaska Native individuals who call 988. The Native and Strong Lifeline will work in partnership with the Washington Indian Behavioral Health Hub to identify resources and follow-up for those contacting 988. For additional resources, please see NativeAndStrong.org and the National Suicide Prevention Lifeline.
If you or someone you love is experiencing a crisis, please do not hesitate to call!
For more information, visit Washington State Health Care Authority.
About Northwest Regional Council:
Since 1971, Northwest Regional Council has been helping older adults, people with complex medical conditions and their families obtain resources and assistance that promote optimal health, well-being, and independence to improve quality of life in Island, San Juan, Skagit, and Whatcom Counties. For more information, nwrcwa.org
Media Contact

Shawn Devine, LISCSW
Behavioral Health Supervisor
(360) 676-6749
shawn.devine@dshs.wa.gov