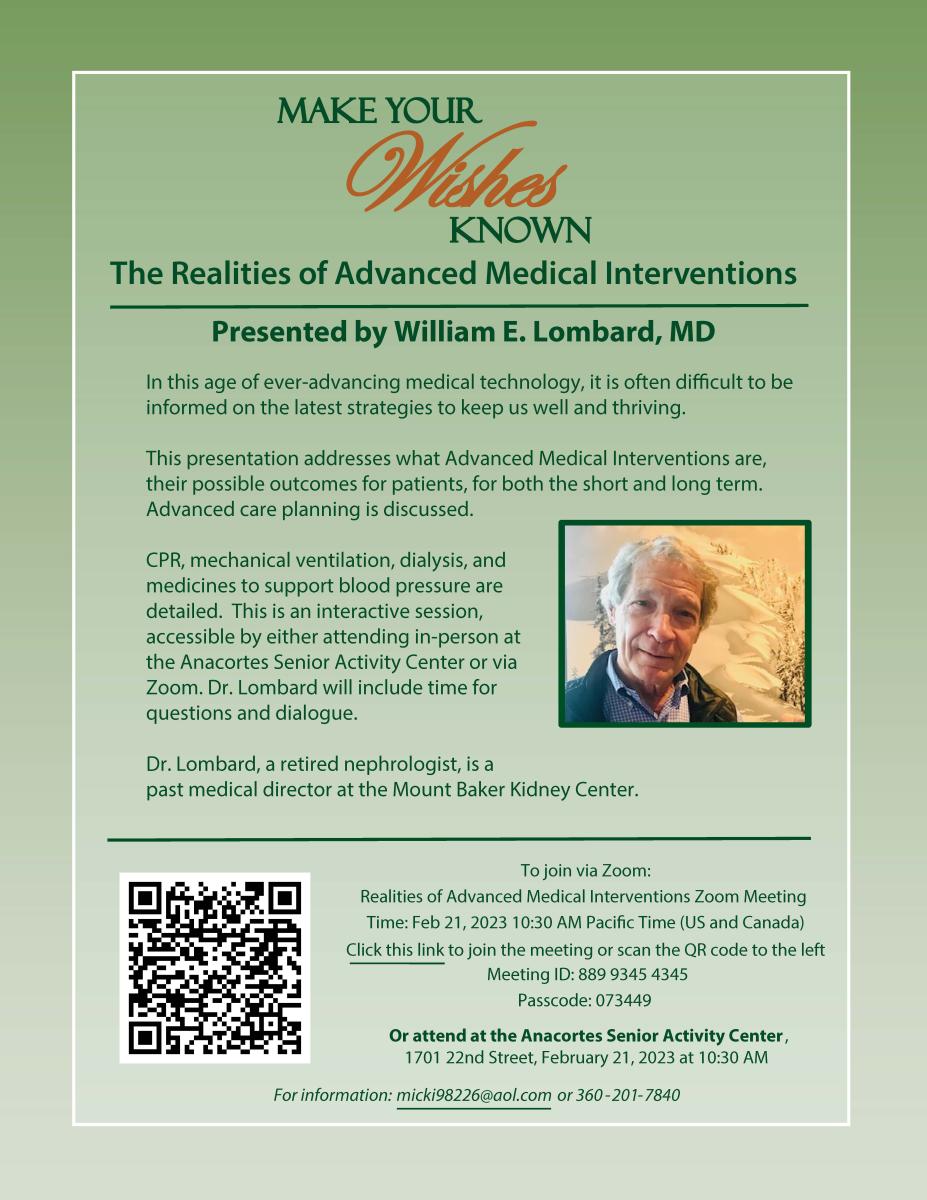 In this age of ever-advancing medical technology, it is often difficult to be informed on the latest strategies to keep us well and thriving.
This presentation addresses what Advanced Medical Interventions are, their possible outcomes for patients, for both the short and long term. Advanced care planning is discussed.
CPR, mechanical ventilation, dialysis, and medicines to support blood pressure are detailed. This is an interactive session, accessible by either attending in-person at the Anacortes Senior Activity Center or via Zoom. Dr. Lombard will include time for questions and dialogue.
Dr. Lombard, a retired nephrologist, is a past medical director at the Mount Baker Kidney Center.
To join via Zoom:
Meeting ID: 889 9345 4345
Passcode: 073449

Or attend at the Anacortes Senior Activity Center,
1701 22nd Street
Anacortes, WA
For information: micki98226@aol.com or 360 -201-7840

Realities of Advanced Medical Intervention Flyer