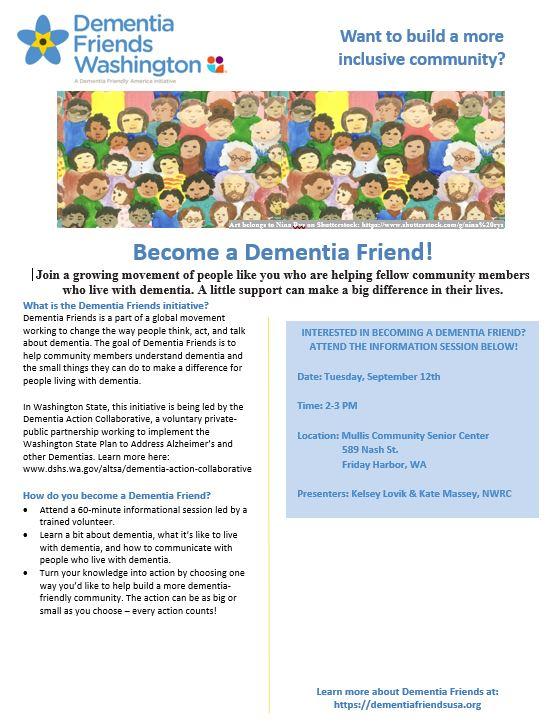 Mullis Community Senior Center
589 Nash St
Friday Harbor, WA
Interested in becoming a Dementia Friend?
NWRC along with Dementia Action Collaborative is hosting this session at the Mullis Community Senior Center Tuesday, September 12, 2023.
Presenters: Kelsey Lovik & Kate Massey, NWRC
Join a growing movement of people like you who are helping fellow community members who live with dementia. A little support can make a big difference in their lives.
The goal of Dementia Friends is to help community members understand dementia and the small things they can do to make a difference for people living with dementia.
Learn more about Dementia Friend at: https://dementiafriendsusa.org/