August 15, 2023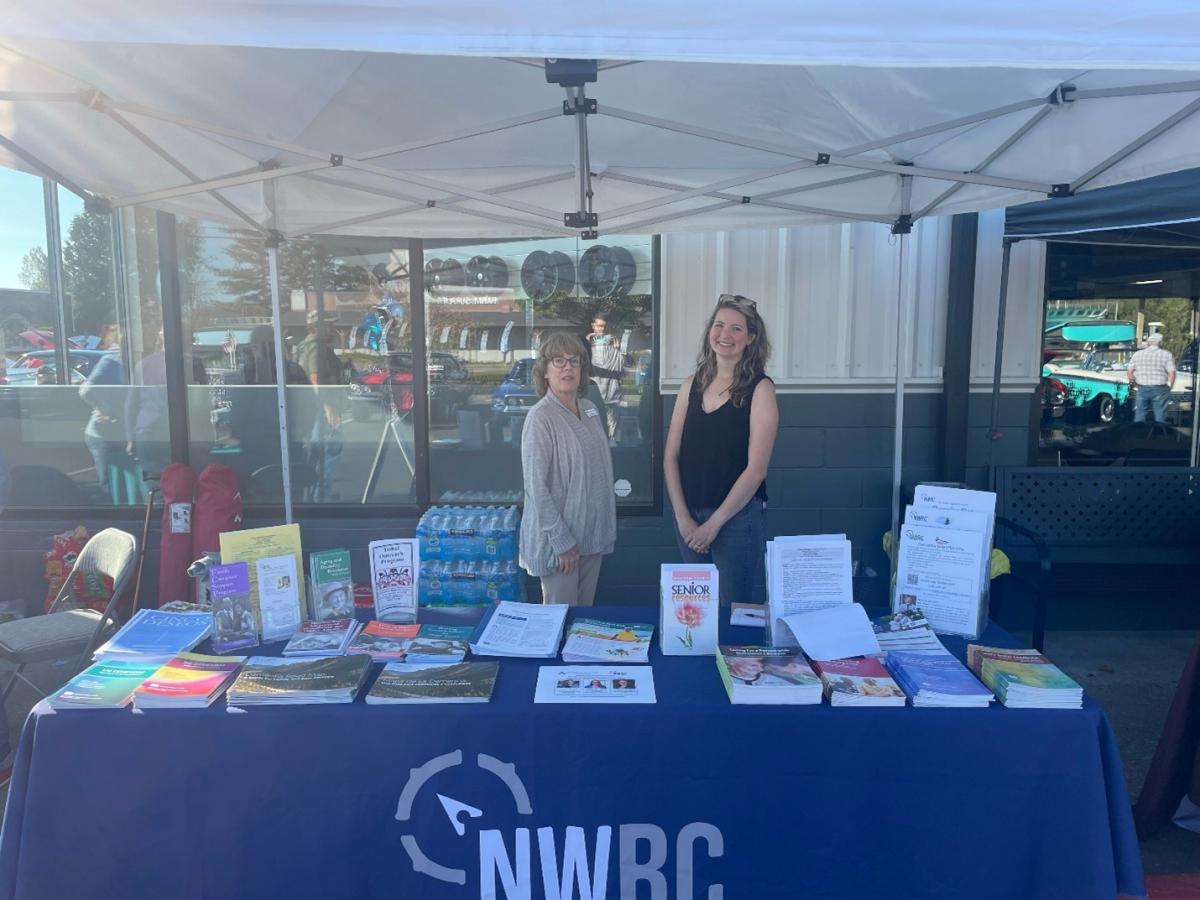 NWRC is proud to announce that our Dementia Support Program received the 2023 Aging Achievement Award from USAging at the 48th Annual Conference and Tradeshow, in July in Salt Lake City, Utah. "It was a privilege to be at the conference, surrounded by so many innovative agencies and to be recognized for something we're so passionate about here at NWRC. Our Dementia Program Specialists, Kate and Kelsey, have gone above and beyond to expand dementia support in our region – and we're excited to build on that momentum" said Amanda McDade, NWRC Executive Director.
Dementia is a growing issue in Island, San Juan, Skagit, and Whatcom Counties, occurring in 1 in 10 older adults. Dementia not only has a significant impact on a person living with the condition, but also impacts families, friends, and the community at large.
The Dementia Support Program provides intentional outreach and education to faith communities, human services professionals, and community members. In addition to the wrap around services provided, the program also increases opportunities for social engagement to those experiencing early dementia and their care partners. The skilled Dementia Program Specialists constantly adapt offerings or content based on need and feedback received. The program information has been tailored for cultural responsiveness and can be easily replicated for implementation in other communities. Since its inception in August of 2021, the Dementia Support Program has impacted nearly 800 individuals with the hopes of educating, enhancing dementia capabilities, and reducing stigmas.
This innovative program is one of many of the services provided by NWRC. Since 1971, NWRC has been helping older adults, people with complex medical conditions, and their families live as safely and as comfortably as possible in a setting of their choice. We work with each person to craft plans based on individual choice that improves quality of life, strives for optimum health, and respects independence. Not sure where to start?

Call us:
Whatcom County at (360) 738-2500
Skagit County (360) 428-1309
or visit nwrcwa.org
We start by listening to you.